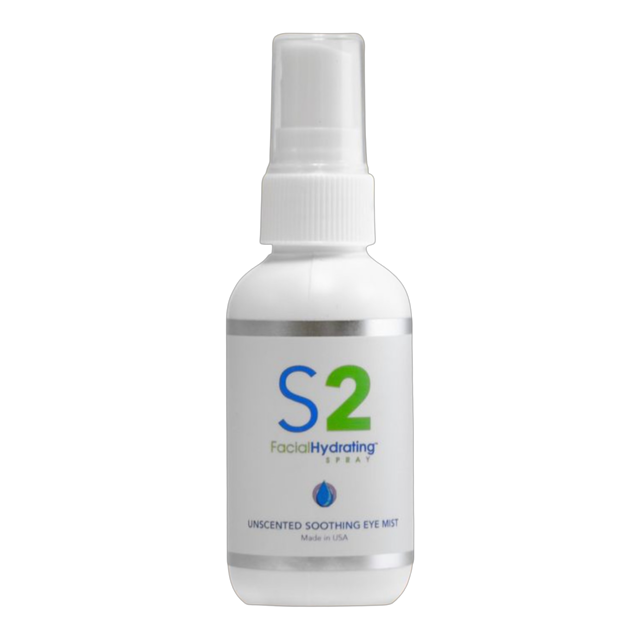 S2 Soothing Eye Mists are specially formulated to enhance and prolong the benefits of Tranquileyes Eye Hydrating Therapy. S2 Soothing Eye Mist is unscented, non-irritating, infused with Aloe and Allantoin to intensely hydrate eyelid.  Aloe has anti-inflammatory and moisturizing properties, creating a cooling effect on the skin. Allantoin absorbs UV radiation, helps heal minor wounds and promotes skin repair.
For use simply dampen tranquileyes moisture pads, apply 1-2 sprays on foam and over closed eyes and face. Wear tranquileyes or sleep mask as directed. Or use alone as needed for a quick, refreshing burst of moisture. Available in a 2.0 oz. spray bottle.
Ingredients:
Water (Aqua), Glycerin, Polysorbate 80, Propanediol, Pentylene Glycol, Phenethyl Alcohol, Potassium Sorbate, Allantoin, Aloe Barbadensis (Leaf) Extract, Tromethamine.