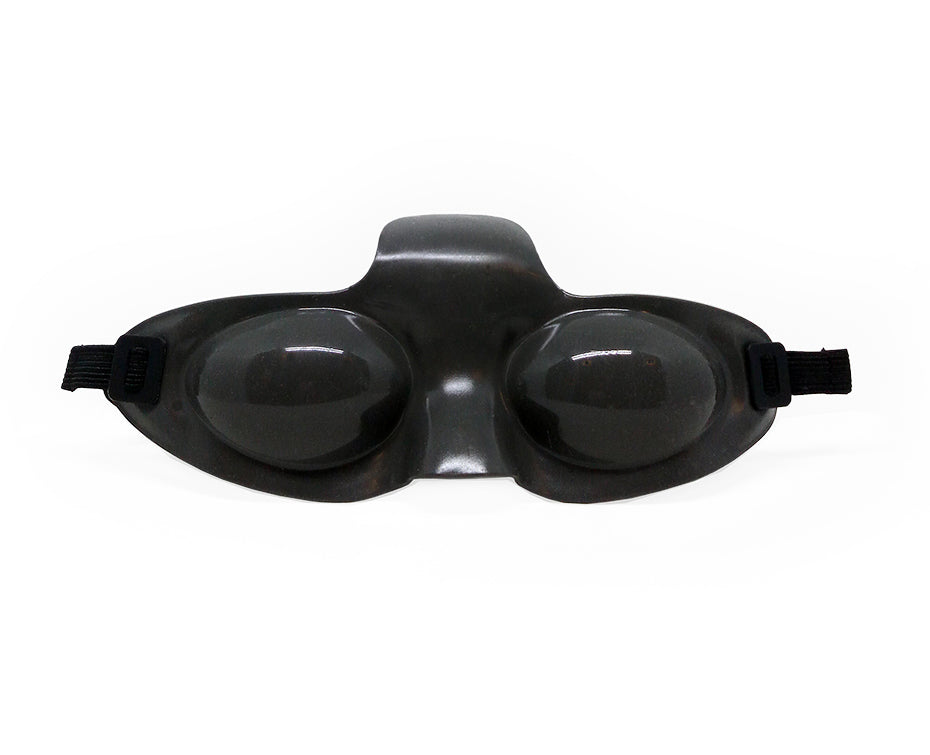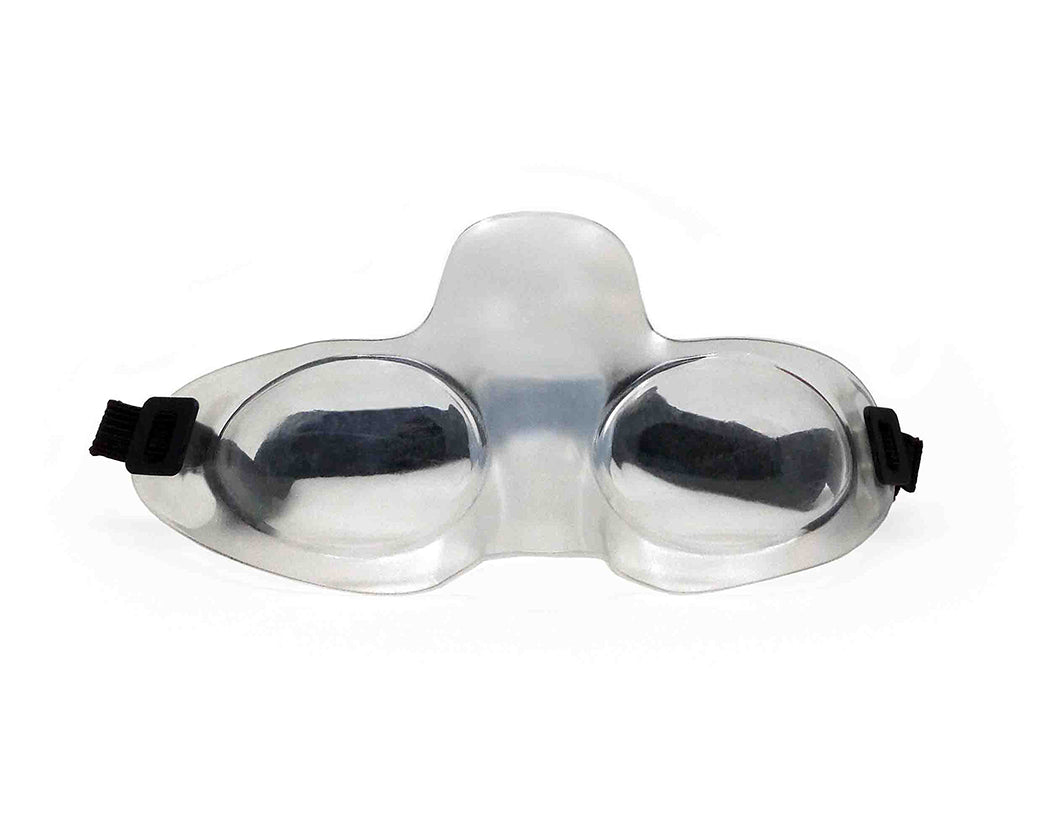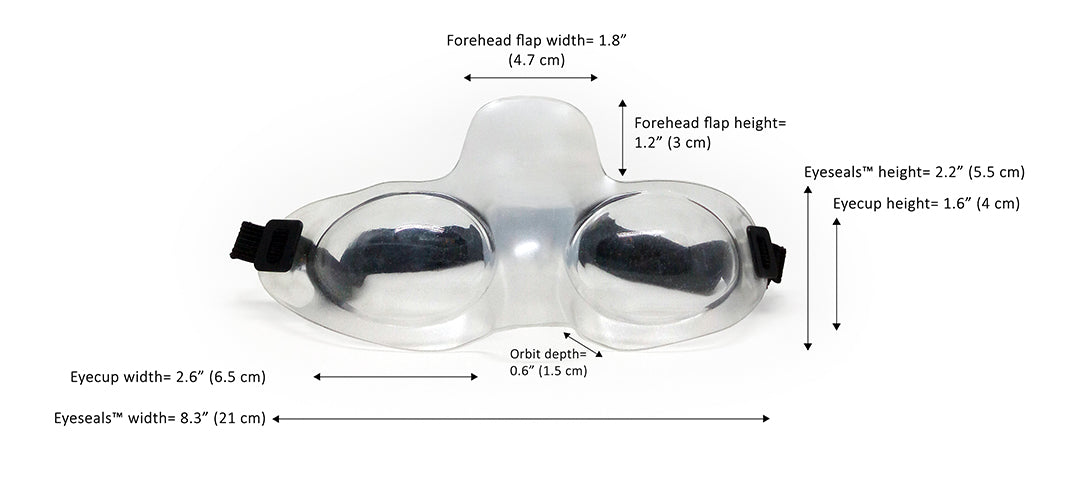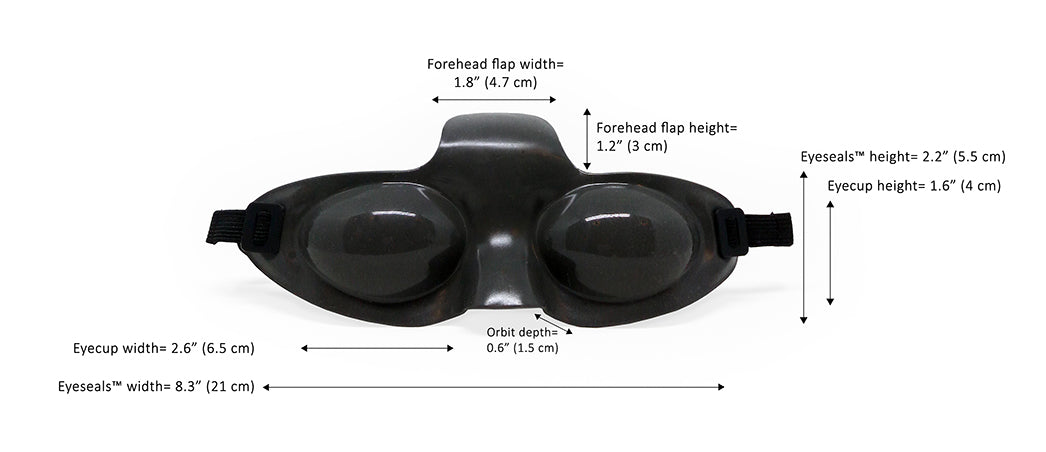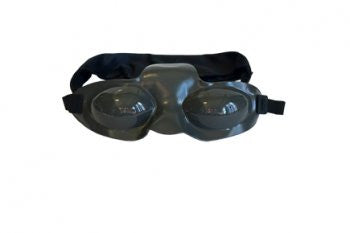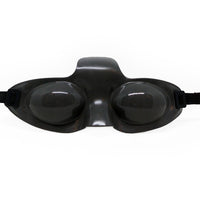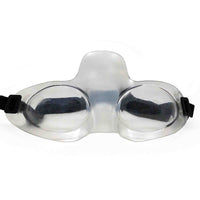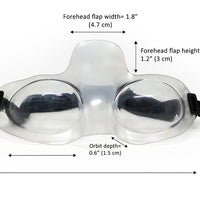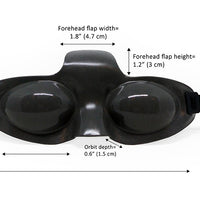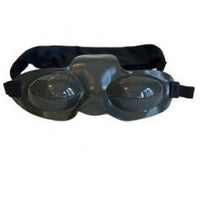 Revolutionary nighttime relief from dry eyes.  Millions of people have sleep apnea and use a CPAP at night to help ensure they breathe correctly.  Yet for many, air from their CPAP mask leaks at night, causing eye dryness, discomfort and disruptions in sleep.  Eyeseals alleviate this nighttime annoyance.  Soft as skin, Eyeseals gently shelter your eyes from drafts and low humidity environments, while preventing evaporation of precious tears.  The enclosed environment increases relative humidity around the eyes, keeping them moist and comfortable throughout the evening. 
Also recommended for dry eye patients with partial lid opening (Nocturnal Lagophthalmos) or using ointments at night. Made from FDA approved thermal plastic (food grade), hypoallergenic, latex free and made in the USA. 
Each kit comes with a shield, fitted with secure sleep wrap and micro-fiber storage sack.
Using Eyeseals:  Clean face and eyelids prior to sleeping with Eyeseals.  Rinse the Eyeseals with lukewarm water, and shake off excess water.  Wear as long as comfortable.